By Mitchell J. Cohen, Esquire
Last Updated: 01/15/2013
USCIS Civil Surgeons (for immigration physicals)
When a person applies for adjustment of status to lawful permanent resident status ("green card" status), the USCIS requires that the results of an immigration physical be submitted in a sealed envelope. Only designated USCIS-approved "civil surgeons" may perform the examination, and complete Form I-693 Report of Physical Examination and Vaccination Record.
Cohen's Helpful Hint 1: When going to your immigration physical, bring your vaccination records.
The doctor will advise you of any shots you may have to take in order to "pass" the physical examination. By bringing your vaccination history, you may will be spared needless needles in your arm (or elsewhere).
Cohen's Helpful Hint 2: The doctor will conduct a TB test on your arm. You will have to return to the doctor's office in 2 to 3 days to see if you have a positive reaction. So, make sure you will be available for the 2nd appointment.
If you test positive, the doctor will generally conduct a chest x-ray to see if there is evidence of active tuberculosis
Cohen's Helpful Hint 3: Do not open the sealed envelope – but ask the medical office for copies for your own records.
The USCIS requires that the immigration physical be sealed by the doctor, only to be opened by an immigration officer as part of the USCIS processing of your adjustment of status application. Ask the doctor's office for a copy of the completed, signed, I-693 and test results for your own records before they place the originals in the sealed envelope. Some medical office staff may tell you that they cannot give you a copy, due to it being "confidential." That is misguided and wrong. The reason for the requirement that the results be placed in a sealed envelope is to ensure that it is not tampered with prior to submission to the USCIS. You have every right to your own medical records. Having a copy of the completed form and test results prior to submitting the adjustment application is important, as on occasion the form is not properly completed. I always ask my clients to bring a copy of their "medicals" to make sure the form is not missing any key entries or signatures, as a missed entry or signature on the form can delay or seriously jeopardize your green card application.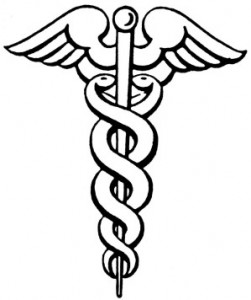 List of Immigration Physical Doctors in the Fort Myers Area
Below, in no particular order is a list of Civil Surgeons in the Fort Myers area. The information was collected from the USCIS civil surgeon locator on 01/15/2013. Inclusion in the list below does not constitute my endorsement of any particular office:
Dr. Darel R Morris, Morris Medical Weight Loss Center
2621 Cleveland Avenue, Ft. Myers, FL 33901
(239) 418-0775
Dr. Emmanuel Eloi, Sunshine Medical
2711 Park Windsor Drive, Suite 310, Ft. Myers, FL 33901
(239) 274-2001
Dr. James Taylor, Family Health Centers of Southwest Florida
3594 Broadway Avenue, Ft. Myers, FL 33901
(239) 278-3600
Dr. Donita I. Dobson, Family Health Centers
2256 Heitman Street, Fort Myers, FL 33902
(239) 278-3600
Dr. Maria J. Villa, Family Health Centers
2256 Heitman Street, Fort Myers, FL 33902
(239) 278-3600
Dr. Francisco M. Vasquez
4595 Palm Beach Boulevard, Suite 1, Fort Myers, FL 33905
(239) 694-0533
Dr. Julio L Rodriguez, Doctor's Family Clinic
4881 Palm Beach Boulevard, Suite 100, Fort Myers, FL 33905
(239) 693-9191
Dr. Javier E Sosa, Lighthouse Family Care
9400 Gladiolus Drive, Suite 50, Ft. Myers, FL 33908
(239) 437-7070
Dr. Jose Lopez-Gutierrez
8911 Daniels Parkway, Suite 7, Fort Myers, FL 33912
(239) 939-2200
Dr. Bharti S Lalla and Dr. Sunil N Lalla
14171 Metropolis Avenue, Suite 202, Ft. Myers, FL 33912
(239) 561-2202
Dr. Christine Mackie, Excellence Medical Centers, LLC
4406 SE 16th Place, Suite 104, Cape Coral, FL 33904
(239) 540-0800
Dr. Marta Fernandez, Del Prado Medical Center, Inc.
4419 Del Prado Boulevard South, Suite 4, Cape Coral, FL 33904
(239) 541-1095
Dr. Robert DiFronzo, Estero Island Medical Center
6875 Estero Boulevard, Fort Myers Beach, FL 33931
(239) 463-5741
Dr. Guillermo Navarte
1291 Broad Street, Lehigh Acres, FL 33936
(239) 580-8852
Dr. Ralph Ryback, The Medical Centre of Lehigh Acres, Inc.
1303 Homestead Road North, Suite 100, Lehigh Acres, FL 33936
(239) 303-2700
Need an experienced immigration attorney in Fort Myers? Call the Law Offices of Mitchell J. Cohen, P.A. for a consultation today.
Hallandale Beach Immigration Law Office:
1250 E Hallandale Beach Blvd
Suite 500
Hallandale Beach, FL 33009
Tel. (954) 457-1941
Fort Myers Immigration Law Office:
3620 Colonial Boulevard
Suite 160
Fort Myers, FL 33966
Tel. (239) 931-6558
This article is intended for general informational purposes and is not intended as legal advice.